Idei afaceri si domenii Internet premium! Business ideas and premium domain names!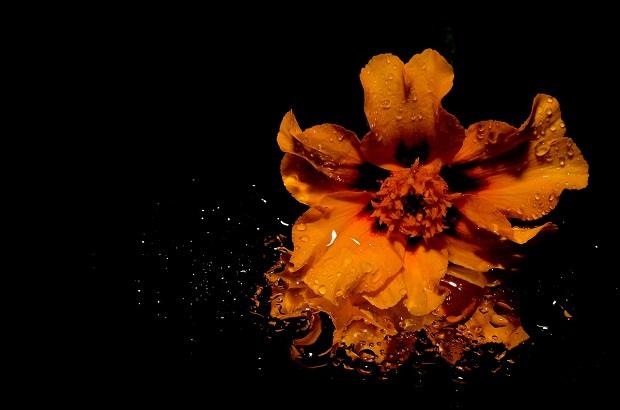 Flower of the Queen este o drama romantica, despre oameni care alearga doar dupa bani, pe de-o parte, uitand ca mai trebuie sa se gandeasca si la iubire, iar pe de alta parte, despre alti oameni, pentru care sentimentele sincere sunt tot ceea ce conteaza in viata. Flower of the Queen este un serial coreean ce a fost lansat in anul 2015, luna martie, si care contine un numar total de 50 de episoade. Flower of the Queen mai este cunoscut si sub denumirea de "Queen's Flower".
Flower of the Queen este povestea unei femei care s-a intors in Coreea de Sud, dupa ce a fost plecata mai bine de douazeci de ani in Statele Unite ale Americii. A fost nevoita sa plece acolo, in incercarea de a avea un viitor mai bun, de a deveni faimoasa si bogata. Nu ar mai fi avut prea multe motive sa ramana in Coreea de Sud, dupa ce prietenul ei a abandonat-o, din cauza problemelor financiare, ea fiind nevoita sa se descurce singura cu un copil. Nu a putut face acest lucru, asa ca si-a abandonat fetita, si-a schimbat numele din Lee Soo Jung, in Rena Jung, si a plecat in SUA, convinsa fiind ca va avea parte de visul american. Asa cum se intampla cu multa lume care pleaca in Statele Unite, crezand ca acolo sunt mult mai multe oportunitati de a reusi in viata. Unii reusesc, altii nu.
Acolo, s-a inscris in cadrul unei scoli de bucatari, sperand ca va reusi sa devina acel faimos chef, cunoscut si respectat in intreaga lume. Din nefericire pentru ea, nu a reusit acest lucru, chiar daca este o fire ambitioasa. Cateodata, mai ai nevoie si de noroc. Astfel, s-a intors in Coreea de Sud, inca increzatoare ca poate reusi sa aiba o cariera stralucita.
Reuseste acest lucru, ajungand bucatarul-sef al unui show culinar din Coreea, foarte apreciat de catre privitori.
Nu se multumeste doar cu atat, ci tinteste mai sus, dorind sa se casatoreasca impreuna cu un om foarte bogat, fiul cel mare al proprietarului unui grup de firme, unde ea a primit misiunea de a conduce un restaurant. Chiar daca nu-l iubeste, considerand ca banii sunt mult mai importanti decat dragostea.
De cealalta parte, fiica ei, Kang Yi Sol, nu a avut parte de o viata foarte buna, din punct de vedere material, insa asta nu inseamna ca nu a crescut fericita alaturi de cea pe care a considerat-o adevarata ei mama, asta pana cand a aflat, la inmormantarea bunicii ei, ca parintii ei naturali sunt altii. Tatal ei este doctor si nu vrea sa stie prea multe lucruri despre ea, iar mama acesteia naturala este Rena Jung, cea pe care o va intalni, mai ales ca se indragosteste de fiul cel mic al acelei familii bogate.
Flower of the Queen este un serial coreean care, deocamdata, nu si-a consumat toate episoadele, ultimul dintre acestea fiind programat pentru luna septembrie a acestui an. Flower of the Queen pare un serial coreean interesant, care are o actiune foarte bine legata si, oarecum, originala.