Mi-a picat fata cand am vazut cum arata noua stema a Stelei. Pe semne ca a fost desenata atunci cand a avut loc cel mai recent cutremur din Vrancea. Este posibil sa fi fost copiata si de pe vreun baton de ciocolata. Stiti voi, cele pe care scrie "POW!". Poate ca nu "copiata" este cuvantul potrivit, ci, mai degraba, "inspirata", deoarece o asemenea opera de arta necesita mult timp de gandire si multa creativitate. Sau "expirata", pentru ca expiri arta cand iese la iveala geniul din tine si da nastere unei capodopere grafice.
Idei afaceri si domenii Internet premium! Business ideas and premium domain names!
Ca nu mai putea fi folosita vechea stema fara sa plateasca, inteleg. Ca poate era nevoie de o noua stema, indiferent de situatie, deoarece tehnologia a evoluat destul de mult si parca ti-ai dori sa vezi ceva mai potrivit timpurilor noastre, iar inteleg.
Ceea ce nu inteleg este de ce incerci sa desenezi stema Stelei tocmai atunci cand are loc un cutremur, pentru ca in loc sa faci un cerc, precum cel din poza de mai jos, iti iese o rotita zimtata.
Iata cum trebuia sa arate noua stema a Stelei, daca nu interveneau factorii externi care au zdruncinat creativitatea celui care a realizat-o.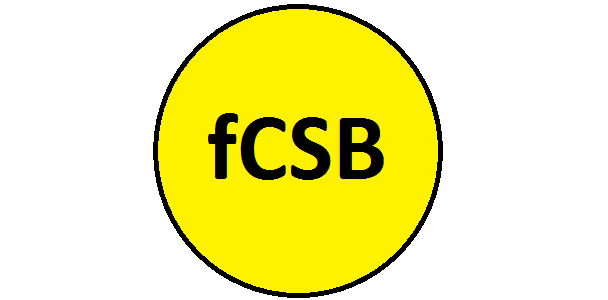 Acesta este un articol in exclusivitate, despre cum trebuia sa arate noua stema a Stelei. Sper sa o inregistreze cineva din cadrul clubului, cat mai repede, la nOStIM, pentru ca ar fi pacat sa ne fie furata o astfel de minunatie artistica, de o asemenea complexitate.
De ce sa platesti cateva sute de dolari unor oameni foarte priceputi, pe la concursurile de design din afara tarii, acolo unde sa se intreaca mai multi freelanceri, inclusiv romani, in a-ti desena ceva profesional, meserias?
Ca aici doar nu era vorba despre vreo frunza verde, iar ceva de mare angajament, pe care sa dai cat pentru o livada intreaga.
Sa mai spuna cineva ca nu ma pricep la design!
Yellow powaz, Yellow for the win, Yellow submarine!