Este sambata, dimineata, ora doua si m-am trezit. Singur, ca de obicei, fara ceas sau alt ajutor. Imi plac tare mult diminetile, pentru ca sunt din ce in ce mai racoroase si linistite. Daca inainte nu-mi prea placea frigul si nu ma atrage nici acum, racoarea asta moderata este cat se poate de bine-venita. In plus, este foarte liniste, fix ceea ce-mi place mai mult. Nu-mi plac zgomotele, nu ma pot concentra din cauza lor.
Idei afaceri in 2019 si domenii Internet! Business ideas in 2019 and premium domain names!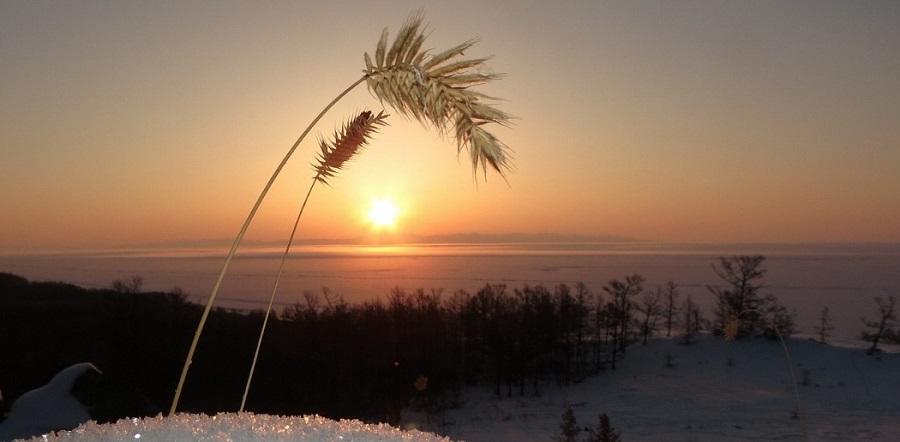 Acum este cat se poate de liniste, insa am inceput sa ma trezesc imediat cand m-am logat in interfata WordPress si am vazut un mesaj de avertizare. Fiind somnoros, nu intelegeam ce-i cu el si a fost nevoie sa-l citesc de mai multe ori. Am inteles: baietii mei de la hosting au instalat si activat pluginul WordPress "LiteSpeed Cache" care ma avertizeaza ca poate exista un conflict intre el si pluginul actual al meu de caching, "W3 Total Cache".
Aha, este ca atunci cand folosesti doua programe anti-virus, ce au protectie in timp real. Incep sa apara probleme, in loc de a te proteja si mai bine. Adica sa ai si Kaspersky anti-virus si NOD32, in acelasi timp, cum mai faceau unii care credeau ca daca-si pun doua sau chiar trei solutii de securitate pe calculator, sunt protejati mai bine. Nu prea, din contra, este posibil sa apara conflicte, BSOD-uri si asa mai departe. Se stia inainte, ca un anti-virus merge foarte bine cu un alt program anti-malware care nu are protectie in timp real activata (situatia fericita) insa si cu ea, atat timp cat era vorba despre Malwarebytes Anti-Malware sau SUPERAntiSpyware. Voi sa nu tineti nimic activat, cu protectie in timp real, in afara de programul anti-virus principal. Si de un firewall, daca nu are acesta. Tot inainte, se stia ca programul rusilor de la Kaspersky, Kaspersky anti-virus, merge foarte bine impreuna cu un firewall de top, asa cum era cel de la Comodo. Comodo Firewall era aproape la fel de low pe resurse ca Windows Firewall, insa mult mai capabil.
Cat despre LiteSpeed Cache, stiu ca programelele astea de caching instalate la nivel de server, sunt mai capabile decat orice altfel de astfel de solutii, iar LiteSpeed este cel mai rapid, daca nu ma insala memoria in aceste momente somnoroase. Nu l-am incercat deocamdata, nu am facute teste, nu stiu ce poate. L-am dezactivat, din cauza avertismentului cu posibilele conflicte. Probabil, il voi testa cu alta ocazie. A fost instalat de baietii de la hosting, mai mult ca sigur, pentru a scadea incarcarea serverului, cu toate ca nu sta nici pe departe in maxim, din contra.
Dupa ce m-am trezit instant din cauza mesajului de avertizare care m-a luat pe nepregatite, m-am logat si in mail, insa acolo am primit o veste buna, aducatoare de mici bucurii persoanale si, probabil, de un cadou de ziua mea, din partea SquadHelp plus PayPal.
Tot pe SquadHelp, am scris in engleza mea nu intotdeauna perfecta, un "More about me, Adrian-Alexandru Tanase":
Hello!
My name is Adrian-Alexandru Tanase and I live in Bucharest, Romania. I am a Law Academy graduate with a big passion for technology. If I were lucky enough to be borned in a rich country like US, probably I was rich myself now, but since I wasn't… I am not. Contrary… Anyway, I love my country, Romania, because it is a very safe place and with a lot of warm people. I invite you to visit it, if you can.
Not being rich even by far, I have to work hard for everything I get for myself. My passion it isn't only naming, but also everything technology related.
My first computer, at the beginning of 1990 was an ICE-Felix HC-91 which I still have, even it is broken, as you can see on my personal blog: ICE-Felix HC-91. It wasn't really a modern computer, with HDD. And I had not bought a floppy disk unit for it, so I had to use a notebook to write all my little programs in "Basic" language. For a simple drawing made today in Microsoft Paint, at that time you had to write a lot of lines of code in Basic to make it. I knew to read and write before I was going to school, so I was searching desperately for a romanian news magazine called "Science & Technology" to learn more about Basic programming language, since at that time I didn't had an Internet connection.
My other passion, technology related it is anti-virus industry and all the things about IT security. I have an account on Kaspersky forum since 2007, with "adi_bun" name. I also know to optimize sites for fast loading, especially WordPress. As you can see, my blog is loading very fast, even it is hosted far away from most of you, in Romania. You can test the level of optimization for my blog, on special tools like Google PageSpeed, GTmetrix and so on.
I know a lot of things technology related, from hosting, site optimization, databases, CDN, security to networking. I make tutorials on YouTube about Wi-Fi routers and DD-WRT. I know site security from basic things like IP access rules, to "fine-tuning" like noopener on taget=_blank links and HSTS on SSL sites. I don't know a lot of things, because IT is something very dynamic, and you have to continuously learn. You can never say you know all about IT, but you can always learn more and more.
I also love animals. I found a cat at the entrance of my block, when I was little, during winter, and I took her home, asking my parents to allow me to keep it. They didn't want it, so I started to cry. Still they didn't want it, so I've cried even more. Well, that did the trick :)) That was my first pet and my friend for many years.
Since 2014 my pet, my boy, is a Florida Turtle, called Bubu. I don't agree to keep wild animals in the house, because their place it is in the nature, but Bubu was 4 years old in 2014 when I paid ~25$ on him to get him from the guy who couldn't take care of him anymore. You can't release a domestic turtle into the wild if you grew it since it was little. Also, romanian winters are very cold, so he won't survive for sure. But we have great hot summers here too. So I will take care of my little turtle brother Bubu until one of use will be gone. I don't take a pet just for a while. He will stay with me for all his life, and I am happy to have him.
I've also started to understand some people that love animals more than humans, because while some humans are great, some are really mean. That's why my avatar it is a picture of a street dog, made by me. I absolutely like all animals.
I hope that you know me now a little bit more. Sorry if I did some spelling mistakes, because I know that my english isn't perfect.
Thank you,
Adrian-Alexandru Tanase (www.cik.ro)
Now you know me better also.
Racoare, somn, sambata, dimineata, avertizare, bucurie, bio, gata.