Elevate Your WordPress Experience to New Heights with Cloudflare's Global Content Delivery Network (CDN) and Robust Protection Against Attacks, while Unlocking Lightning-Fast Loading Times, Streamlined Backups, and Enhanced Control.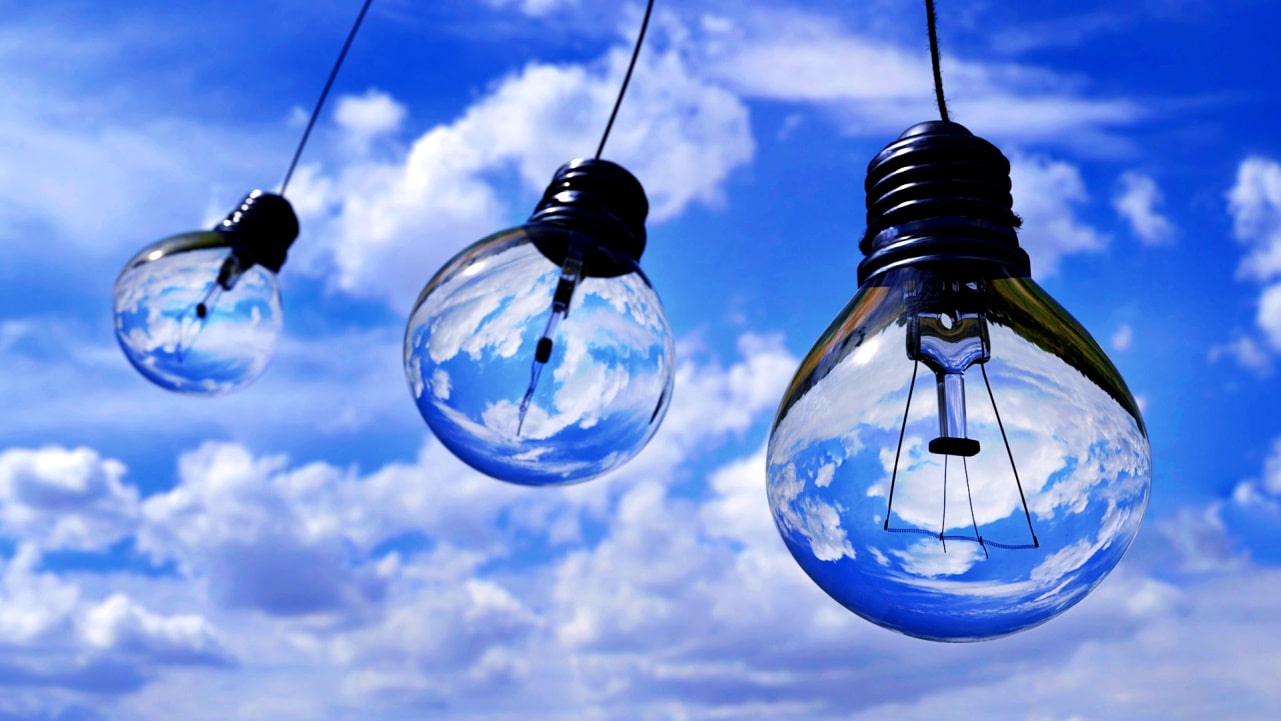 You can't discuss WordPress site optimization without mentioning Cloudflare. Cloudflare is essentially a truly global content delivery network (CDN). In simpler terms, it loads the static elements of your blog from cache, located on the server nearest to your visitors, significantly reducing the site's loading time, internet bandwidth usage, hosting resources, and so on.
Many years ago, Cloudflare started with only a few points of presence globally. Now, it has 116 data centers spread worldwide and over 10 Tbps of total transport capacity.
A few years ago, I asked them on their blog when they would reach Romania since I had an account with them, but I avoided using their services until they had a presence in our country. It wasn't ideal for your website to be hosted in Romania with LAN-like response time (1 ms) while going through external routes and returning to Romania, increasing the ping.
They didn't respond at the time, but they arrived in our country quite early, in 2015, causing envy among our neighbors in Bulgaria.
The Cloudflare data center in Romania was the 37th one, but as mentioned above, they now have 116 points of presence globally.
It's incredible how much this company has developed and is currently the largest CDN that also offers a free package for users.
Today, I want to write to you about this free package because its performance is fantastic, and it's a shame not to take advantage of something that's both free and excellent. Usually, free means poor performance, but not with Cloudflare. With them, free means extreme performance, and limitations refer to packages with more options, not disadvantaging users who use the free package.
I decided to try Cloudflare for my WordPress blog when I changed my hosting because my hosting is located in Luxembourg, and the DNS servers are in the US, sometimes responding slowly or very slowly, increasing the site's loading time.
That's the first thing I thought of: having nameservers I could rely on in case my hosting went down, so my blog would stay up until it recovered.
I had no idea about the many other benefits as a Cloudflare user because I hadn't tried them before. I only had an account with them for years but never used it.
I switched to Cloudflare directly from cPanel because my hosting offers this option, and I modified the DNS settings, then waited for them to propagate.
Simply switching to Cloudflare doesn't automatically increase the speed of your WordPress blog; Cloudflare needs to be properly configured.
I must confess that I wasn't very impressed with the loading speed offered by Cloudflare initially because, in some cases, it was slower than without it. That was because it was my first time using Cloudflare, and I didn't know that certain settings needed to be configured to harness the true power of this wonderful CDN. I had used other CDNs in the past, but none came close to the performance of Cloudflare.
The real performance settings for Cloudflare are done through page rules. On the free plan, you can set up to 3 page rules, which should be sufficient, although having 5 would have been even better. But we're talking about something free, so expectations shouldn't be excessive.
From the page rules, I selected the following for the first rule: Browser Cache TTL, Always Online, Cache Level, and Edge Cache TTL.
Everything seemed fine and dandy, with incredible speed from anywhere on Earth, but then problems started to arise.
I couldn't log into the WordPress interface anymore, at least not on the first attempt, because I encountered a cookie error.
I resolved this error by utilizing the second page rule: I disabled caching for the WordPress login.
Now, issues emerged with the WordPress administration interface, so I also used the third page rule, the last one, to prevent caching on the WordPress admin.
There you go, all errors disappeared, and the site loads fabulously. I just conducted a WordPress blog loading test, and the results are exceptional: an average of under half a second (372.5 milliseconds) on the second load (from cache) and 2.1 seconds on the first load, from 23 locations around the globe.
How does it feel to have your website hosted in Luxembourg and have it respond in 1 ms from Romania or Australia? Super, right?
The test was performed with the W3 Total Cache plugin deactivated. I'm considering abandoning it because I no longer see its purpose. It was useful in the past, but it's no longer necessary, especially considering that it significantly slows down the WordPress interface's loading time and consumes substantial resources. Moreover, the fewer plugins, the lower the chances of having a vulnerable blog, and W3 Total Cache has had issues in this regard because it's rarely updated.
In addition to deactivating the caching plugin, I also disabled the anti-spam plugin because through Cloudflare, I haven't received a single spam message. All comments on my blog are moderated, so if any spam slips through, I take care of it.
Besides the above-mentioned Cloudflare settings and the fact that the site loads extremely quickly from almost anywhere, as long as you make the correct modifications, I'd like to mention a few more things:
Previously, Cloudflare would give various errors when you loaded the site. They were more common in the beginning, and it was even possible for them to block you, which wasn't pleasant. These errors are much less frequent now. I've only seen them a few times, and you can avoid them by adding your fixed IP address to the Cloudflare whitelist through the Cloudflare interface.
Cloudflare supports SSL, and if you have it enabled on your WordPress blog, it's recommended to choose the SSL options – Full (strict) and HSTS. Both are security features and should be used.
In addition to protecting against spam comments and reducing the need for multiple plugins, Cloudflare helps you download your website backup much faster, at maximum speed, which is very useful.
If you want to change your hosting, you can do it in seconds by modifying the new IP in the "DNS" zone in Cloudflare. You no longer have to wait for DNS propagation to occur, which could take days.
If you don't have the Cloudflare plugin in cPanel, there's no need to panic. You can make all the modifications through the Cloudflare interface on their website, where you have numerous options, even with the free plan, from visitor statistics to blocking entire countries or implementing browser challenges for visitors.
For enhanced website security, you can block direct access to your site for all IPs except Cloudflare's and your own. You can find all the IP ranges used by Cloudflare on their website.
Cloudflare can greatly protect your WordPress blog.
If you have visited my blog before, you probably know that I'm passionate about optimizing WordPress for fast loading and cybersecurity. I like to implement the latest technologies on my blog, and a CDN was one of the things I wasn't using.
I use Cloudflare strictly for speed, for fast DNS resolution and global cache loading, not because I expect to be protected from any kind of attack (DDoS).
Besides its CDN function, Cloudflare is renowned for the protections it offers. It provides anti-DDoS protections at both network levels (Layer 3 and 4) and application level (Layer 7). That's why they have a total transport capacity of 10 Tbps to protect their clients from large-scale DDoS attacks. The largest DDoS attack so far doesn't come close to that capacity, and Cloudflare is constantly expanding to stay ahead of those who employ such practices.
Cloudflare can protect your website from DDoS attacks, but not on the free plan. Protection is limited on this plan, meaning that if you receive a consistent flood of traffic, they will ask you to leave to avoid affecting paying customers who rely on real anti-DDoS protection.
Real anti-DDoS protection is offered only on the "Enterprise" plan, which is also the only plan where attackers cannot discover your website's real IP address. In other plans, there are plenty of Cloudflare IP resolvers on the internet, so you could receive flood attacks directly on your website's IP, bypassing Cloudflare.
That's why I chose to use Cloudflare only for my website and not for other services like cPanel or email—it's not necessary.
The conclusion of this article is that it would be a shame not to use Cloudflare when the benefits it brings are immense, and it's all currently available for free. Experience has taught me that free services often don't last forever, or those that stubbornly follow this model eventually become of poor quality. This is not the case with Cloudflare, but you never know.
I hope you follow my advice and use Cloudflare for your website, whether it's WordPress or not.
If you have any questions or need assistance, feel free to ask.
What has been your experience with using Cloudflare on your WordPress website? Have you noticed improvements in speed and security? Share your thoughts and experiences in the comments below!