Why Some People Prefer to Use Their Decent IT Knowledge to Do Some Negative Things Instead of Using Their Intelligence to Do Positive Things and to Earn Money in a Legal Way?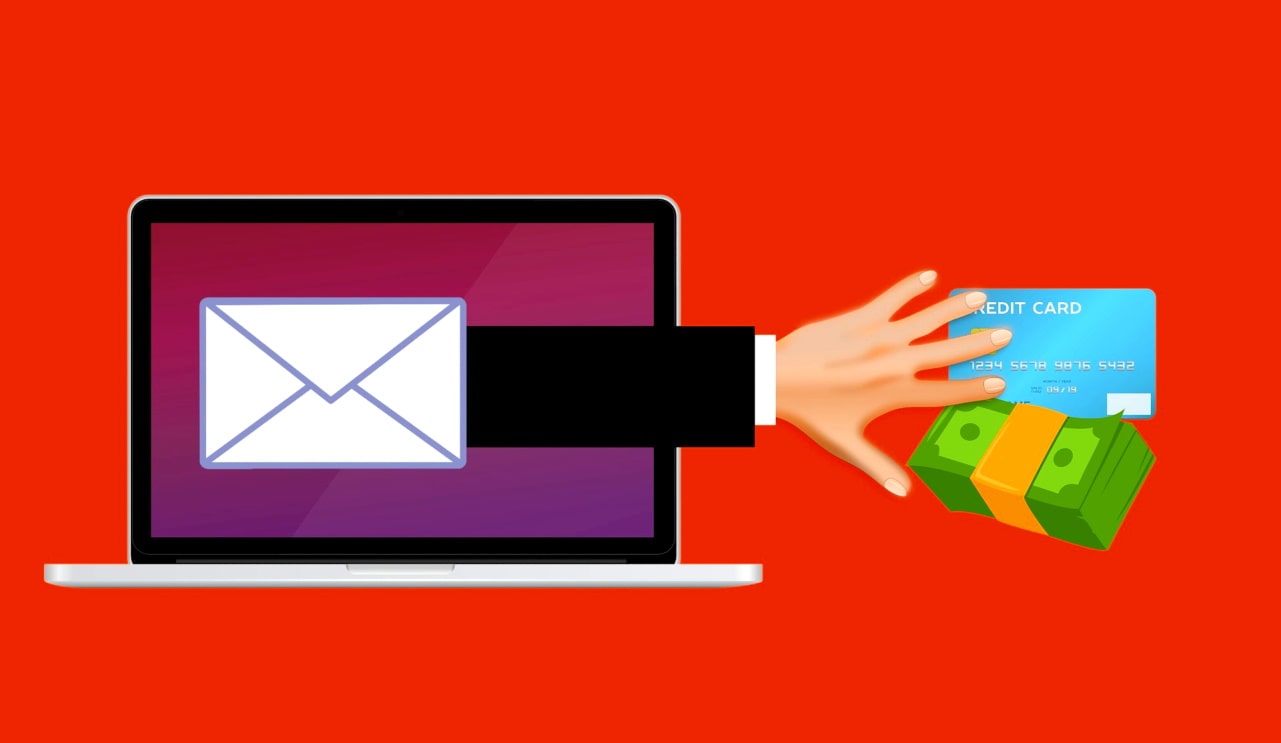 When you have some IT knowledge, why be a bad guy instead of a good guy?
I always develop a bitter smile on my face when I receive spam emails trying to trick me into doing things and stealing my money. Lately, I've been targeted in an attempt to gain control of my PayPal account. I know this because I only receive these PayPal scam attempts on my PayPal email, not on my other email addresses. Very few people know my PayPal email address, only those sites where I've used it.
This leads me to believe that maybe some employees or ex-employees of those sites sold the email addresses to scammers, or perhaps those sites were hacked and the hackers obtained the PayPal addresses. As someone passionate about IT security with many years of experience in the field, I used to send viruses to antivirus companies in the past to help improve their detection capabilities. I was also active on several cybersecurity sites like Kaspersky, Malwarebytes, and SUPERAntiSpyware, and I was always reading everything written there. It's hard to trick me with these email scams, but sometimes I wonder why these guys don't use their IT knowledge for good instead of bad.

It's obvious that they know some tech things since they are sending you these emails that are arriving in the inbox folder. They know how to register a domain, how to configure an email server, and they know English to compose their scam emails. Sometimes they are creative enough to write something that may trick people into believing that their emails are really sent by PayPal.
So, why don't they use this knowledge to earn money by doing legal things? Maybe because it's easier to do bad things than good things? Perhaps it's easy and fast money, and they believe they will never get caught. They should think twice because when you engage in activities like this, you leave a lot of traces on the Internet. If there is enough desire from the authorities to catch you, they will.
It doesn't matter if you're using VPNs, disposable devices, or operating from public Wi-Fi places without surveillance cameras and other measures that hackers think will reduce the chances of getting caught. As I wrote before, they will catch you if there is enough determination. Just cause harm to the wrong person and they will come after you. You will end up serving jail time simply because you chose not to use your IT knowledge for positive purposes.
Be smart and stop harming others!
To avoid being tricked by scam emails like the one that I've mentioned, here are some tips:
Never open spam/scam emails: If, by any chance, an email lands in your inbox that appears suspicious or spammy, refrain from opening it. Instead, report it as spam to your email service provider.
Verifying the email sender: To check if the email is genuinely from the claimed company, such as PayPal, don't worry about learning how to check the email headers. The simplest way is to login into your PayPal account and check for any corresponding notifications or messages there.
Use two-factor authentication: Enable two-factor authentication for your email and other sensitive accounts. This provides an extra layer of security by requiring a secondary verification step, such as a code sent to your mobile device, to access your account.
Report suspicious emails: Take the initiative to report scam emails to websites actively combating spam, scams, and phishing, like Spamhaus. By doing so, you contribute to preventing others from becoming victims of scammers.
By following these precautions, you can significantly reduce the risk of falling prey to scam emails and protect yourself and others from potential harm.
Protecting yourself from scam emails requires vigilance and a proactive approach. By following simple steps like avoiding opening suspicious emails, verifying the sender's authenticity through your account, using two-factor authentication, and reporting suspicious emails to relevant authorities, you can minimize the risk of falling victim to scams and phishing attempts.
Now, I'd like to hear from you, the readers. Have you ever encountered a scam email or phishing attempt? How did you handle it? What additional measures do you take to protect yourself from such threats? Share your experiences and insights in the comments below to help others stay safe also.