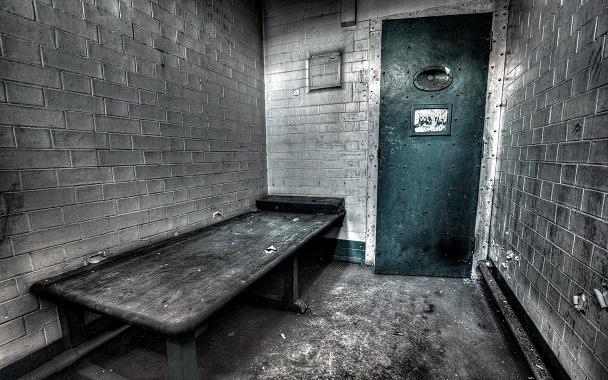 Tot citind stiri din domeniul securitatii informatice, am vazut un articol pe CNET despre cum unul dintre fondatorii site-ului de torente The Pirate Bay, Fredrik Neij, a fost arestat zilele acestea, la granita dintre Thailanda si Laos.
Era impreuna cu sotia si, din cand in cand, acestia mai sareau granita dintre cele doua state. Cand se plictiseau sau simteau ca politistii erau pe urmele lor si se aflau in Thailanda, sareau repede in partea cealalta, in Laos, si invers.
Asta mi-a adus aminte de Bonnie si Clyde, care se deplasau mereu pe langa granita dintre statele americane, pentru a nu fi prinsi de catre potera.
Spre deosebire de cei doi americani, Fredrik Neij si nevasta acestuia nu au savarsit fapte la fel de grave, nici nu au sfarsit la fel de tragic. Din pacate pentru celebrii raufacatori americani, pe vremea lor nu exista Internet, asa ca acestia erau nevoiti sa dea spargeri. In zilele noastre, Bonnie si Clyde ar fi fost, probabil, carderi.
Lasand gluma la o parte, toti fondatorii The Pirate Bay au fost condamnati, in Suedia, la cate un an de inchisoare cu executare, de caciula, fiind obligati sa plateasca si o anumita suma de bani, drept despagubiri pentru cei pe care i-au prejudiciat.
Ca o fi mare sau mica pedeapsa, nu stiu, insa, prin tarile nordice se vorbeste despre o legislatie destul de blanda, in general.
Fredrik Neij a fost prins de catre autoritatile thailandeze, dupa ce Interpolul a emis un mandat de arestare pe numele acestuia.
Gottfrid Svartholm, alta persoana care a pus umarul la aparitia The Pirate Bay, a fost arestat in anul 2012, in Cambodgia.
Vazand astfel de pedepse si modul acestora de a le respecta, nu pot sa nu fac o comparatie intre condamnatii lor si ai nostri, aici referindu-ma la cei bogati.
In marea majoritate a cazurilor, chiar daca au primit pedepse mult mai mari decat cele de are au avut parte respectivii suedezi, bogatasii nostri nu au fugit din tara.
Ma gandesc la faptul ca ar fi putut sa fuga foarte usor din Romania, fiindca aveau destui bani si tara noastra este una corupta pana in maduva oaselor.
Si atunci care sa fie explicatia?
Sunt buni romani si nu doresc sa-si paraseasca tara, fiindca nu s-ar simti nicaieri mai bine decat aici? Mai exista asa ceva?
Relatiile din interiorul familiilor romanesti sunt mult mai puternice, prin alte tari ele fiind mai reci, asta insemnand ca nu ar putea locui departe de persoanele dragi, iar daca le-ar aduce langa ei, poate nu s-ar adapta pe alte meleaguri? Cu toate acele balacareli, discutii neincetate, fara rost, din sanul familiilor romanesti, noi tinem unii la altii si nu am putea sta despartiti.
Au afaceri blocate pe aici si daca fug, risca sa piarda totul, asa ca mai bine fac niste ani de inchisoare, ca dupa tot ei sunt stapani?
Decat o viata pe fuga, stiind ca risca sa fie prinsi pana are loc prescriptia executarii pedepsei, mai bine ajung in penitenciar, unde mai scriu cate o carte, se comporta exemplar si ies mai repede?
Chiar daca au incalcat legea, intr-o anumita etapa a vietii lor, doresc sa o respecte pana la urma?
Cate putin din toate acestea? Toate? Niciuna? Altele?
Nu stiu care o fi raspunsul corect, insa cert este ca ai nostri respecta pedepsele, de obicei, fata de ai lor.