Expanding Your YouTube Influence and Income with Tried-and-Tested Strategies for Amplifying Views and Monetization Potential.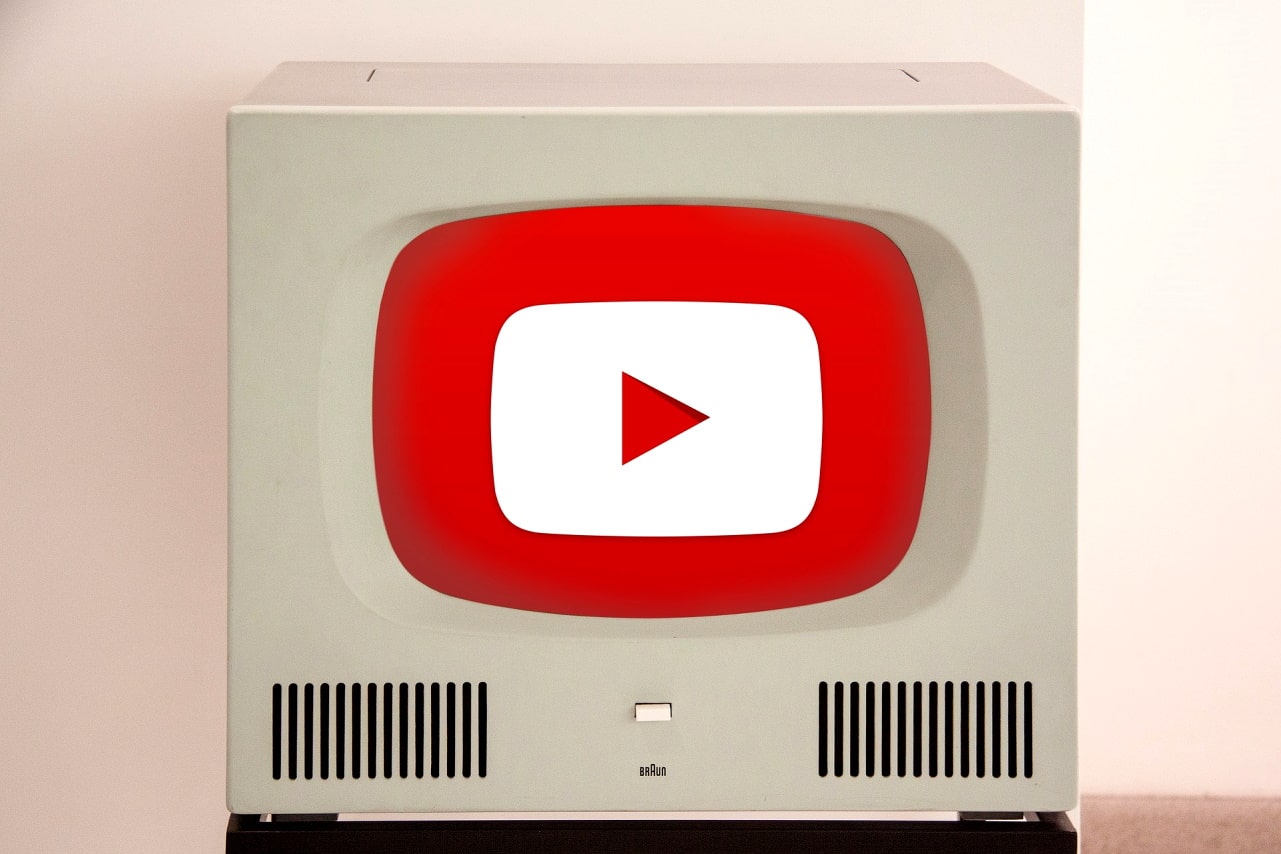 More visits and more money for your YouTube videos. Last summer, someone from a public forum announced in a topic there that they were selling posts in multiple Facebook groups, and the old members there didn't have to pay anything for them.
Since I wasn't yet in a situation where I had the problems I had in the past, I sent them a private message and said that I didn't want anything for free, but I would pay for their services, which I did.
I wanted to promote a YouTube video that I had already invested some money in, and Facebook groups seemed like a suitable place to do so. They were created for people to promote various things there, and some of them are specifically for YouTube videos.
I paid, and they posted my video there, bringing in a few hundred views. That was great, exactly what I wanted: real visitors, and even though their number wasn't very high, it still represented a good start for that clip. It's known that after you upload a video to YouTube, it is ranked higher in searches for a few days, with the idea of giving it a chance to be noticed by those who visit Google's popular site.
After a few days, that person used some of the money I sent to buy fake views for that video. Obviously, YouTube deleted those views, as it has been known for a long time that they don't work anymore. That's for those who are thinking of buying bot-generated views.
Instead of doing that, it's better to buy ad space on a website with many visitors where you can embed your video because real visits will come, and YouTube has no problem with that. Embedding videos on websites is not only not prohibited but actually desired to bring views to those videos.
Obviously, I got annoyed and asked them why the hell they bought me fake views when I didn't ask for that. Did they want to get my video banned? Because that can happen if YouTube thinks you've tried to cheat.
They apologized and said they wanted to help me. I understood and got over it.
The idea is to be careful with the people you buy such services from because no matter how good their intentions may be, they can harm you unintentionally. It's good to clearly tell them what they are allowed to do and what not to do, so there are no arguments afterward.
Coming back to Facebook groups, they are both good and not good for promoting your YouTube videos there.
They are not very good because the views recorded directly on Facebook are not counted by YouTube.
People come and watch your video, give it likes and maybe shares, but you don't register a single view on YouTube. I'm thinking this happens because the video window posted on Facebook is too small, and it's known that YouTube doesn't count views on videos embedded under a certain size.
This means it's good to put a direct link to your YouTube video on Facebook groups, without it being watchable on the social network's page. They should click the link and go to YouTube, thus registering a view.
Setting Facebook groups aside because they are not a great source of views for YouTube videos, I want to write to you about two methods that actually work to get more views on your videos.
Not just simple views on YouTube, but visits from countries where web traffic really matters and is well paid, so you can make some money with your videos:
LiveLeak
Most of you know that LiveLeak is the successor of the famous site "Ogrish," but it is a much calmer version of its older brother.
LiveLeak is a site run and owned by Hayden Hewitt, who is also its co-founder. Hayden is a true character, a very likable guy who has a live show on LiveLeak every Thursday. Until recently, this show lasted an hour and a half, but the most recent one, a few days ago, was reduced to just one hour and started at 12:00 AM, Romania time.
Hayden Hewitt, with the nickname "LL_Hayden" on LiveLeak, is probably one of the few owners of large websites who joke around with their users. That's what Hayden does there, a total joke both in the site's comments section and during his weekly show, where there is also a live chat where users can write various things to him.
And they write to him, and he responds, not lacking the classic English humor.
I try to watch his shows because they are very funny, but there are certain weeks when he doesn't do them due to various problems. He won't be present there next Thursday either, from what I understood in his most recent live stream.
Besides the jokes there, you can also find interesting things, such as the fact that LiveLeak is preparing to have a new look, a new design. When? It is not known because Hayden Hewitt said that resources are limited.
I first registered on LiveLeak in 2006, exactly when it opened, but after a while, around 2009, when I tried to access my account again, I noticed that it no longer existed, so I had to re-register it with the same username and password that same year. I can't tell if my old account was deleted due to inactivity or if there were some issues with the database.
Now let's discuss what interests us: how to bring more web traffic to your YouTube videos to have more views on them and make more money with them.
Because that's what LiveLeak is good for, a site that has grown year by year and has gathered quite a large community and many daily visits.
Well, before, you would create an account on LiveLeak, gather a certain number of points, maybe 60, which could be obtained by commenting on the site and receiving likes, and then the YouTube embed option would be unlocked for you.
Now, on another account, I have 60 points, but the option to embed YouTube videos has not been unlocked yet. Things have probably changed there, and you need a featured video or something similar.
If you manage to unlock the YouTube embed option on LiveLeak, you need to be careful not to abuse it, meaning you should put somewhat interesting YouTube videos because otherwise, it can be taken away, and you can lose it very easily, especially if people report you.
It is known that there are a lot of trolls on LiveLeak, people who have nothing better to do and report you for any reason or try to make your life difficult there. There are many smart people there, but intelligence also contains a bit of madness, or at least that's what they say.
LiveLeak is the troll's paradise, and I have also been reported many times, but no action has been taken against me because even if I put YouTube content there, it is unique content, recorded by me, and the moderators know that.
It should be noted that embedding YouTube videos on LiveLeak is not desirable because the site's policy is somewhat against it. Maybe it's because YouTube videos are frequently deleted, and LiveLeak ends up with non-functional links, or maybe they want them to be uploaded directly to LiveLeak because they are harder to delete from there, meaning censorship doesn't work, except for videos that violate copyright or current legislation. Otherwise, you can upload anything, and you know it won't be deleted from there, no matter how much pressure is applied.
Absolutely any YouTube video embedded on LiveLeak brings both traffic and money.
Traffic, depending on the section it reaches. If it takes its first steps and ends up in the "Recent Items" section, be sure that you will get from a few hundred to several thousand views on YouTube, depending on how interesting the video is and how long it stays among the top videos in that section. When it comes to money, you will make a few dollars. The majority of LiveLeak visitors are Americans or English, so they are valuable when it comes to traffic and monetization.
If by some miracle your video is featured on the index, meaning it ends up on the front page of LiveLeak, then you've hit the jackpot because you can expect tens of thousands to hundreds of thousands of views. I'm thinking that the earnings from AdSense would be significant as well.
Unfortunately, as I mentioned before, LiveLeak's policy is not to focus too much on embedded YouTube videos because they want you to upload them directly to their site, as they have enough space and sufficient internet bandwidth to host them there, which many others can't provide. This means that you should expect more for your video to reach the "Recent Items" section and be content if that happens.
Over time, I've seen very few YouTube-embedded videos appear on the front page of LiveLeak. To achieve that, you need an extremely interesting video, something that breaks the news at that moment. It is highly unlikely that you possess such a clip, so it's also challenging to make it to the front page of LiveLeak.
Of course, if you have interesting videos that you own, you can upload them directly to LiveLeak and ask for community support by filling out the PayPal and Bitcoin boxes on the site. This only applies to personally-owned videos uploaded directly to LiveLeak. Don't expect significant income from there because, as I mentioned earlier, LiveLeak is full of trolls.
Instructables
While testing methods to get more views on YouTube and figuring out which videos attract the most attention and earn the most money, I came across Instructables.
Instructables is a website where people embed their "How-to" videos from YouTube. Only videos that teach others what to do or how to do something are accepted there. Other types of YouTube videos are not allowed.
I created several "How to…" videos and embedded them on Instructables. Depending on how interesting they were, they quickly garnered a hundred or two hundred views. Don't think that's a small number because "How-to" videos are highly paid by AdSense, earning even up to a dollar per click, depending on the country where the click comes from (Austria, Belgium, well-paying countries). Additionally, two hundred views from England, as I noticed, generate the most traffic, which is a good start for any video. Better to have two hundred than just two.
Unfortunately, after uploading several videos there, my account got blocked. I contacted them to ask why my account was blocked, and they replied that there is a daily limit for free accounts on how many videos they can upload. My account was automatically blocked by the system because I uploaded too many videos, to prevent spam.
They unblocked my account and offered me a year of premium membership, which I didn't use much because I got bored of making tutorials. I get bored quickly with anything and anyone, that's my big problem.
Even if you don't receive a free premium account on Instructables, you can purchase one because it's not that expensive, especially for those of you who create tutorials.
Of course, there are many other websites where you can embed your YouTube videos and attract a large number of visitors, potentially making them go viral. However, these two were the ones I tried. For example, there's Reddit, but if LiveLeak is the troll paradise where you can instantly become a target regardless of anything, Reddit is their hell, and things can be even worse if your videos are not appreciated by the users there.
I hope these two methods I've tried will be useful to you in getting more views on YouTube and making more money with your uploaded videos.
I have shared two methods I have personally tried to increase views on YouTube and monetize your videos. Now, I'd like to hear from you:
Have you ever used platforms like LiveLeak or Instructables to promote your YouTube videos? What strategies have you found effective in attracting more viewers and generating revenue? Share your experiences and insights in the comments below!